It happens sometimes – never often enough – that I manage to sit down somewhere, surrounded by books, enjoying a few hours of pure casual reading.
Last time I ended up with quite a pile of books: 'The Alchemist', by Paulo Coelho; 'The Daydreamer', by Ian McEwan; 'The Phantom of the Opera', by Gaston Leroux; 'Graceling', by Kristin Cashore; 'The Curious Incident of the Dog in the Night-time', by Mark Haddon.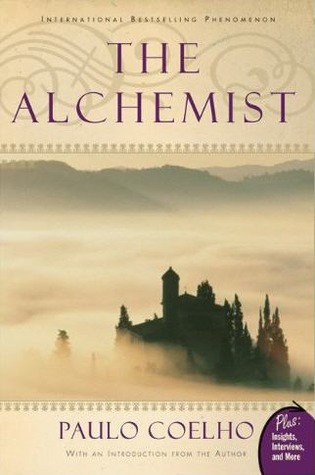 Paulo Coelho has always had his own personal spot in my heart, in particular since I read 'The Zahir' – the journey of a man in pursuit of love.
'The Alchemist' is still a story about a journey, but Santiago is not running after the love of his life, rather after the meaning of life itself.
He left his comfortable life to be a shepherd, to travel and see the world. He confidently moves his flock through the Spanish land and learned everything the flock had to teach him.
One day, a dream starts to bother him: it's about a child, telling him to go and find a treasure hidden near the Pyramids.
Santiago believes in omens, but doesn't really know what to make of this one. He consults a gipsy, who tell him to leave and find the treasure. Not much later he meets a wise man – a king, he says – who tells him the same thing.
Santiago might have dreamed about a child, but that doesn't really matter. The same way he wanted to travel and see the world when he was a child, every one of us has a dream hidden away in the back of the closet.
The only difference between most of us and Santiago is that one day he leaves Spain and makes his way through mysterious lands and dangerous deserts to find his treasure. Not many of us can tell they have done the same.
In the end, though, what Santiago reveals us is not just the we have to leave to pursue our dream. He tells us something about the treasure as well, which is not what we meet at the end of the journey, but what we find when we come back home.
——————————————————————————————————————————-
If you want to know more about this book: Goodreads
If you want to buy this book: Amazon